Minimalistic bookmarking
Manter is a bookmarking tool for people who value speed, simplicity and control over their data.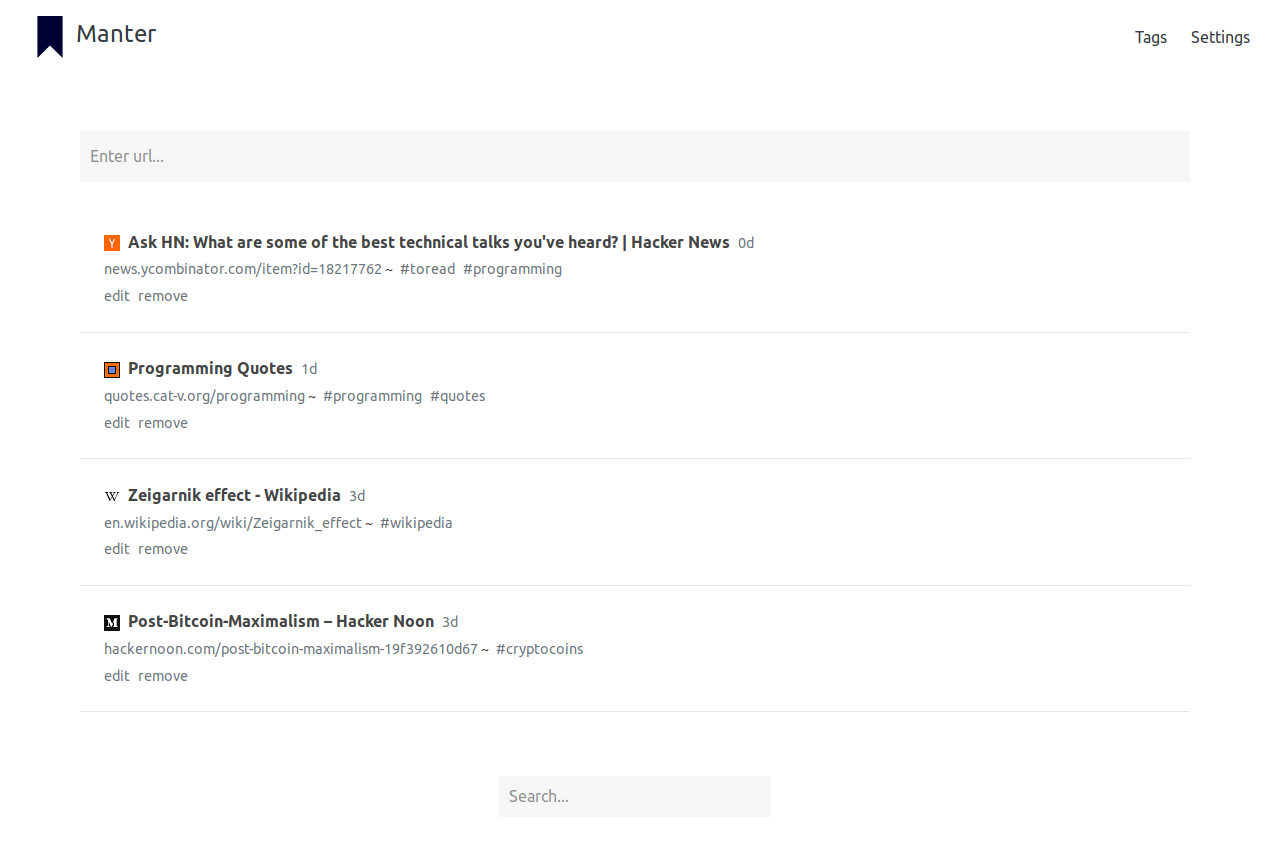 Own your data
Let's keep things between us. Your data will never be shared with anyone. Export and delete things whenever.
Plain and simple
No recommendations, sharing, liking or clapping. Manter prizes a clean, simple and lightweight design.
Sustainable model
By paying a few dollars a year, you help keeping Manter ad-free and support the development of new features.